2014.10.10 -

Hudba je nedílnou součástí hry CS:GO a provází Vás od zapnutí hry až po Vaši nevyhnutelnou smrt (věřte, že se to stává i těm nejlepším). Ode dneška však může hudba pomáhat vytvářet Vaši herní identitu, a to právě díky hudebním balíčkům, které jsou dostupné pro všechny hráče ve formě speciálních nabídkek.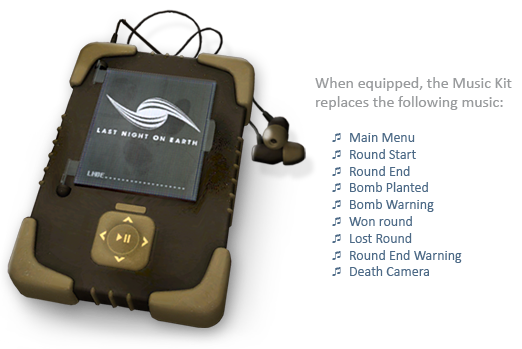 Hudební balíčky můžete sdílet se všemi hráči na serveru a každý balíček obsahuje speciální skladbu, která se přehraje vždy, když se stanete nejlepším hráčem.
Momentálně je dostupných devět balíčků, které obsahují novou hudbu vytvořenou exkluzivně pro CS:GO různými umělci a skladateli. Balíčky si můžete prohlédnout níže.
Chtěli byste svůj hudební balíček? Momentálně jsou ve hře dostupné jako speciální nabídky nebo si je můžete zakoupit na komunitním trhu.
Tak si dejte reproduktory pořádně nahlas a vzhůru do bitvy!