2019.11.26 -

Sechs neue Missionen werden in der 2. Woche der Operation Zerfetztes Netz freigeschaltet.
Heute wird die Missionenkollektion der Woche freigeschaltet: Geheimagent! Schnappen Sie sich Ihre MP5-SD und treffen Sie Ihr Ziel auf Nuke. Verdienen Sie mehr Sterne in den verschiedenen Spielmodi und werten Sie Ihre Operationsmünze zu Operation Zerfetztes Netz auf, um Belohnungen abzustauben!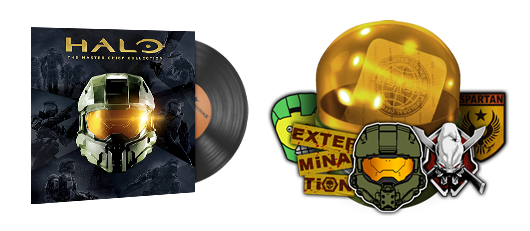 Aufkleberkapsel "Halo" jetzt verfügbar
Als Cross-over mit 343 Industries fügen wir heute die Aufkleberkapsel "Halo" hinzu, die ab sofort im Spiel gekauft werden kann.
Als zusätzlichen Bonus erhält jeder Nutzer, der auf Steam "Halo: The Master Chief Collection" kauft und mehr als 5 Stunden lang spielt, das exklusive Musikkit "Master Chief Collection" in CS:GO. Halo: The Master Chief Collection wird am 3. Dezember auf Steam veröffentlicht.