2022.08.16 -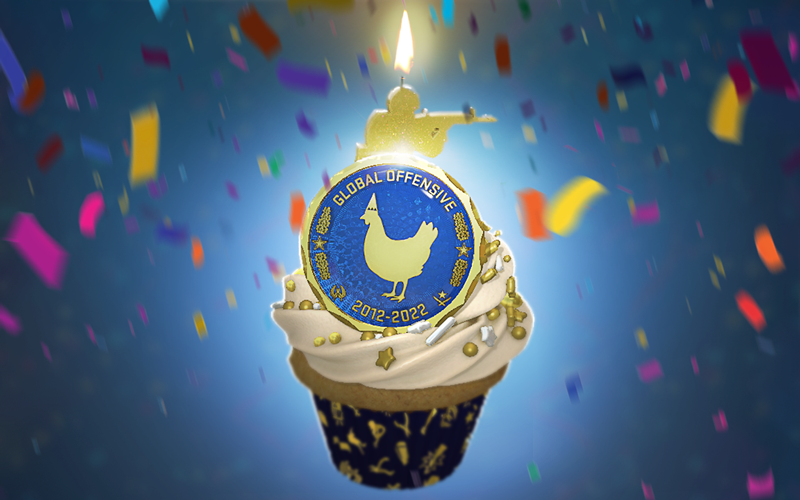 It's CS:GO's 10th birthday, and we're celebrating with stickers, maps, and cupcakes!
10 Year Birthday Sticker Capsule
The community pulled together for the 10th anniversary sticker competition, and the results speak for themselves–the 10 Year Birthday Sticker Capsule contains over 60 community submitted designs, including an all new animated 'Lenticular' quality. Congratulations to the winners!
Maps
You've been patient, and it's finally here. Tuscan is available in all game modes, so jump in to this classic map and put it through its paces!


And that's not all: we've brought back Anubis and Breach to competitive matchmaking, and added Primetime and Blagai to Wingman!
Cake!
It wouldn't be a birthday without some cake… specifically, a cupcake topped with a birthday coin! For the next week (until Monday, August 22nd), CS:GO players with Prime status can grab their birthday coin by earning enough XP for their first in-game drop of the week.
Ten years. It's a big number, yet CS:GO is stronger than ever. Over the past 12 months alone, we've seen more players than ever before (averaging over 20 million monthly unique players), record viewership for Majors (2.7m concurrent viewers), and massive community support with over $70 million raised for professional organizations, teams, and players. The future could not look brighter.
Happy Birthday, CS:GO.