2019.11.26 -

Hat új küldetés oldódik fel az Operation Shattered Web második hetében.
Az e heti küldetésgyűjtemény, a Titkos ügynökember, ma oldódik fel! Kapd fel MP5-SD-det és hagyj nyomot csendesen a Nuke-on. Szerezz további csillagokat különféle játékmódokban Shattered Web Operation Érméd fejlesztésére és a jutalmak begyűjtésére!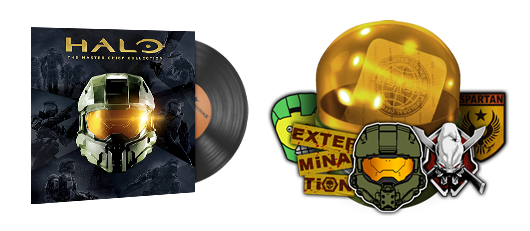 Már elérhető a Halo Matricakapszula
Keresztpromócióként a 343 Industrieszel ma hozzáadtuk a játékon belül megvásárolható Halo Matricakapszulát.
További bónuszként mindenki, aki megvásárolja a The Master Chief Collectiont és több mint 5 órát játszik vele, kap egy exkluzív Master Chief Collection Zenekészletet a CS:GO-ban. A The Master Chief Collection december 3-án jelenik meg a Steamen.