2012.10.31 -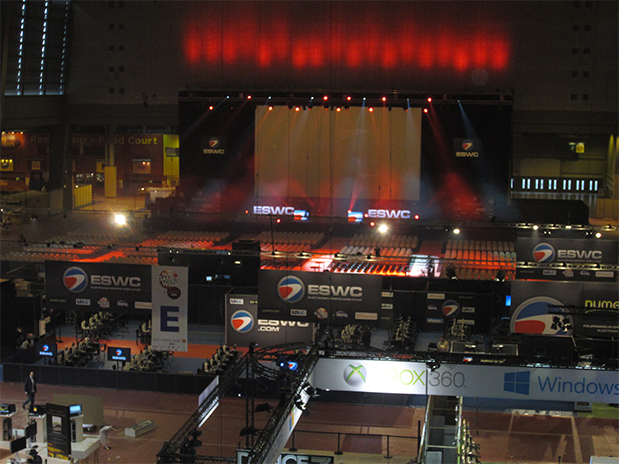 Today in Paris, the ESWC 2012 finals begin. With our updated in-game spectator client – GOTV, players can easily view the games right inside of CS:GO.
We are so excited about this tournament, not only did we send half the CS:GO team to France to watch and talk with the pro players, we also want to make sure all players can view the matches – so we are making CS:GO free this weekend! From Thursday at 10am to Sunday at 1pm PST, CS:GO will be available to everyone free of charge.
In case that confuses you – here are the details. This weekend? CS:GO is free. Download it. Play it. Love it. It's free. Who knows, we might even put it on sale if you want to keep playing after this weekend.
For current players, tell your friends to join you and show them your GO skills. This will also be a great test for your skills in Competitive Mode. Ranked players will only meet Free Weekend players skilled enough to climb into their skill group.
The ESWC is the first major tournament featuring CS:GO and shows that CS:GO is taking over in major tournaments everywhere. We start with France this weekend and next up in November – CS:GO will be in Sweden at DreamHack Winter with a prize pool over $45,000!
Keep checking the blog all weekend as we will continue to update you with more information on the ESWC finals and our Free Weekend. For now, tell your friends… no, no – dare your friends, are they good enough to beat you this weekend?