2014.02.05 -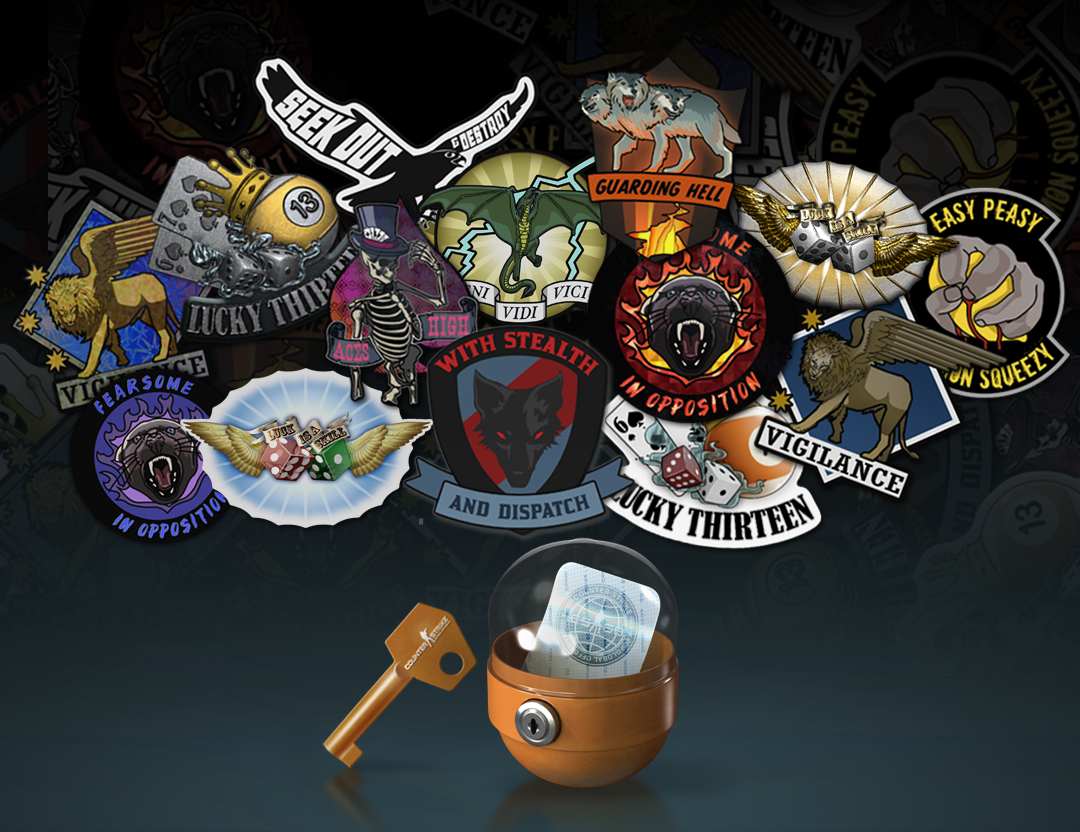 Introducing a series of stickers that you can use to personalize your arsenal.
You'll start receiving Sticker Capsules as drops when you play CS:GO. Capsules contain one sticker (out of several different designs), and can be opened with a special Sticker Capsule Key. Any sticker can be applied to any weapon you own, and you can apply multiple stickers to a single weapon.
For you artists, organizations, and teams, we're developing a workshop for stickers, and will have more information soon.