2014.08.15 -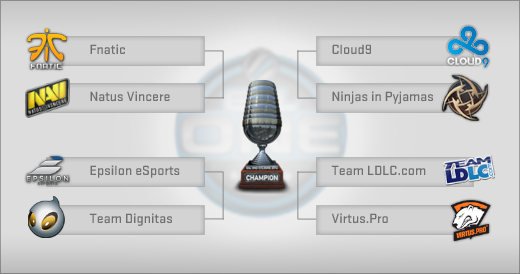 After two busy days of group matches eight teams remain. The ESL One Cologne 2014 Quarterfinals kick off today at 9:00am CET (3:00am EST, 12:00am PST) and feature some great matchups.
Who will make it out and advance to the Semifinals? Make your picks before the matches start.
Watch the matches on GOTV, or on twitch.tv with a linked Steam account and you'll have a chance to receive a souvenir package commemorating the event.
You can also support your favorite team by getting the ESL One Cologne 2014 Legends or Challengers sticker capsules.