2014.10.10 -

CS:GO is filled with music, from the moment you reach the main menu until your inevitable death (hey, it happens!). And starting today, that music can help you establish your identity in the game: introducing music kits, available as a special offer for CS:GO players.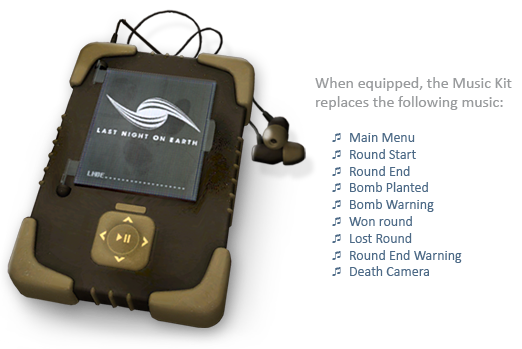 You can share your music kit with anyone you are playing with, and they include a special broadcasted MVP Anthem that plays whenever you are MVP.
Nine Music Kits are available now. They feature new music exclusively made for CS:GO by various artists and composers. Check them out below.
Want a music kit? They're available as offers in game, or you can pick one up now through the Steam market.
Turn up your music, and Go! Go! Go!