2015.03.14 -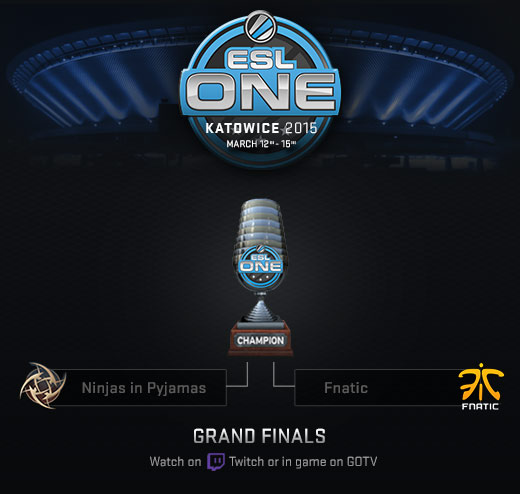 ESL One Katowice 2015 has reached the Grand Final, but only one team can walk away a champion!
Watch the Grand Final matches at 13:00 CET on GOTV, or on twitch with a linked Steam account and you'll have a chance to receive a souvenir package commemorating the event.
There's still time to support your favorite teams by purchasing their team stickers or the Legends and Challengers sticker capsules.