2015.07.16 -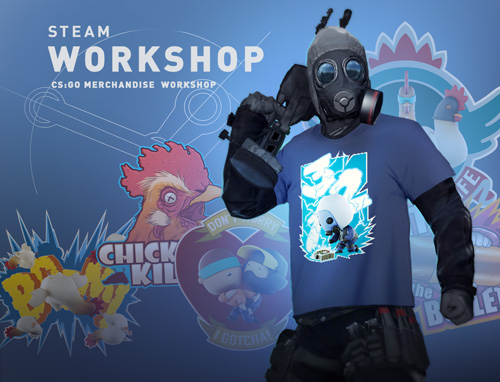 Starting today, artists in the CS:GO community can turn their concepts and designs into real physical items that are produced and sold at the Valve Store, WeLoveFine.com, and various other brick and mortar retailers.
Contributors, head over to the Merchandise Workshop FAQ for information on how to submit your unique designs.
For everyone else, make your voice heard by visiting the Merchandise Workshop and voting for your favorite submissions. Once your votes are in, we'll curate some of the top-rated entries and help bring the best items into production.
Looking for some CS:GO merchandise right now? We've just added a bunch of new CS:GO items to the Valve Store. There's something for every occasion, so check it out and see what catches your eye!