2016.01.14 -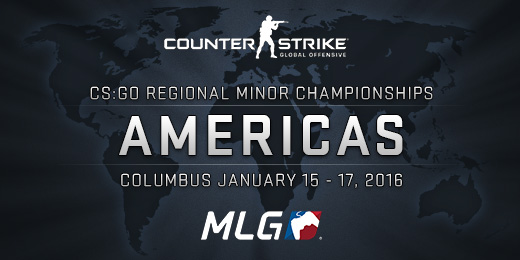 The CS:GO Regional Minor Championships are about to begin, with our first event taking place this weekend!
Join MLG as they host the CS:GO Regional Minor Championship: Americas, where one team will take home the lion's share of the $50,000 prize pool and earn a seat at the LAN Qualifier for the next CS:GO Major.
Matches begin Friday January 15th at 4:45pm EST, and continue Saturday and Sunday at 9:45am EST.
All matches will be streamed live on Twitch and MLG.tv. In addition, the playoffs (Sunday) will be streamed live in-client to all CS:GO fans in the region.
Which up-and-coming team will rise to the top? Join us this weekend and find out!