2016.01.21 -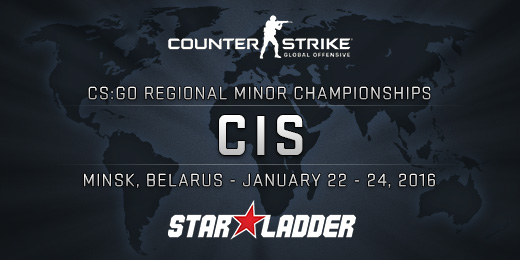 This weekend, the CS:GO Regional Minor Championships travel to the CIS Region.
StarLadder will host the $50,000 Minsk event, where eight teams will fight for the top prize and a place at the LAN Qualifier for the next CS:GO Major.
Matches begin Friday January 22nd at 12:00 CET, and continue Saturday at 14:00 CET and Sunday at 13:00 CET.
All matches will be streamed live on Twitch. In addition, the playoffs (Sunday) will be streamed live in-client to all CS:GO fans in the region.
It's time for one young team to prove they can compete with the best in the world. Who are you rooting for?