2016.06.07 -

The Polycount CS:GO Weapon Finish Contest wrapped up last week. While the contest was active the Polycount community submitted more than 500 entries to the CS:GO workshop! Since there were so many high-quality submissions, we decided to select three winners whose work will be featured in an upcoming weapon case.
Here are the three winners followed by the honorable mentions.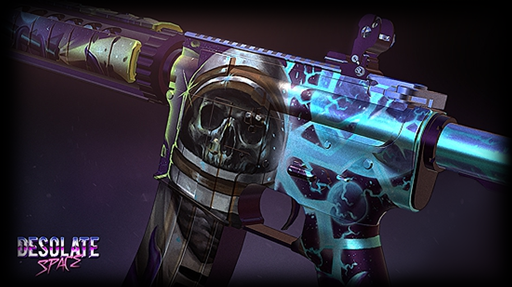 Made by Andy and DryDoctor egg, Desolate Space will be their first finish featured in CS:GO. This design applies a custom illustration to the M4A4 body. The level of detail and saturation make the design a great fit for a Classified rarity.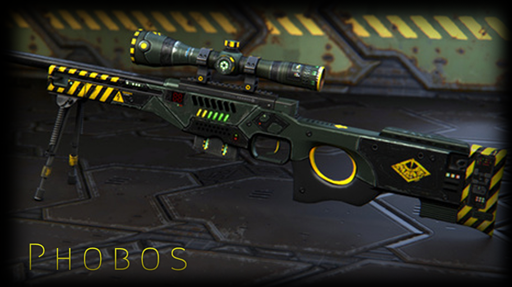 One of the categories we were looking for was a Restricted rarity AWP. This design by apёl7 wears its inspirations on its sleeve but manages to be understated making it a great fit for a Restricted rarity finish. This will be apёl7's first finish to be featured in CS:GO.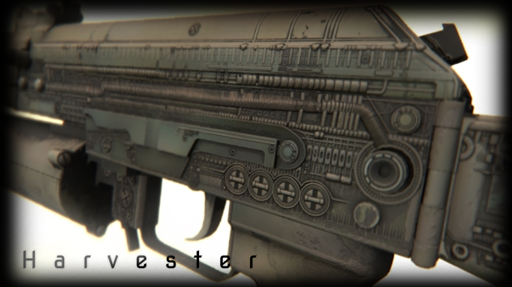 G-99Factory's finish takes the cues from some iconic 70's and 80's sci-fi designs and applies them to the PP-Bizon with fantastic attention to detail. The work is nuanced yet not overwhelming. Along with the limited color palette it really fulfills our call for a Mil-Spec rarity finish.

It really was a difficult task to pick the winners from such a wide variety of fantastic work. Ultimately we settled on three finishes that we felt beautifully executed a 70's and 80's sci-fi themed design that matched the specified rarity tier for one of the assigned weapons.
There were many great finishes generated by this contest so don't be surprised if a few more of them end up in a future weapon case.