2017.03.24 -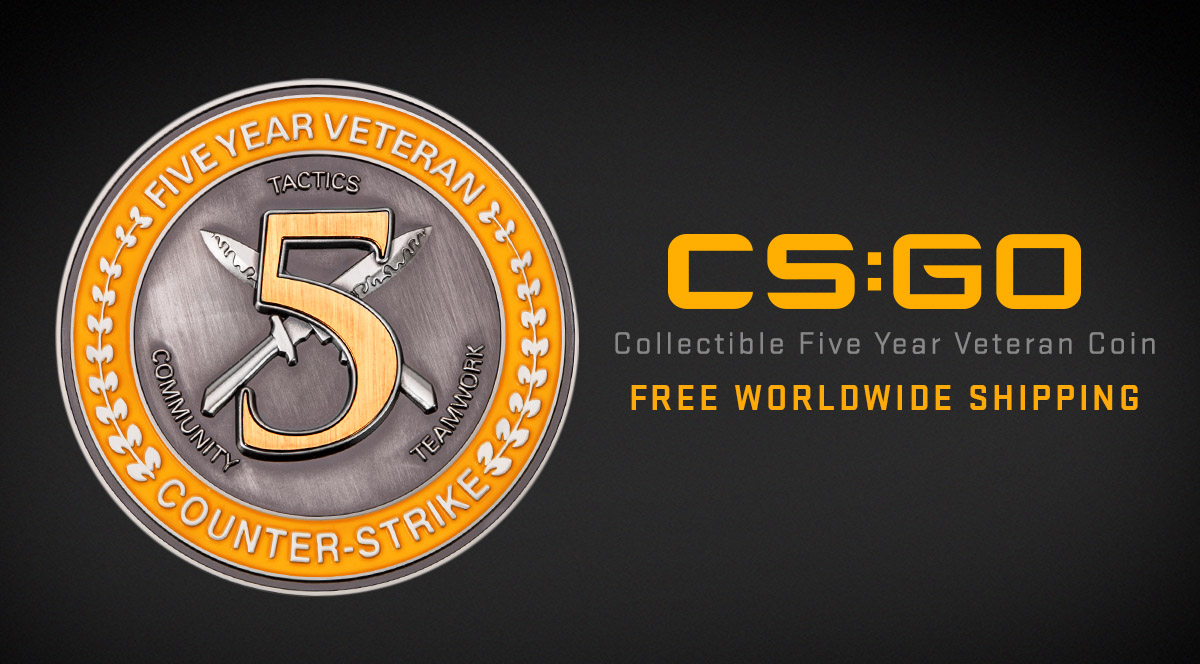 Today we are removing two weapons from Competitive Matchmaking (the R8 Revolver and the Negev) as we make significant changes to them, and we are shipping some new features to help you build your social network as you play CS:GO.
For you Five Year Veteran Coin holders, there's also an opportunity to preorder a physical coin to add to your collection.
Limited Exposure
We're making changes to the R8 Revolver and the Negev, and for the time being those weapons will not be available in Competitive Matchmaking. Now players can have fun with them in the game without impacting competitive play.
R8 Revolver – The firing delay on the Revolver has been significantly reduced, but otherwise the weapon has the same high-powered shot with great mobility.
Negev – The Negev has received a more significant rework, receiving traits that promote suppressing the enemy. Wild at first, the Negev's shots settle over time into a deadly controllable beam.
Five Year Veteran Coin
Collectors, if you've got the Five Year Veteran Coin in your inventory, you're eligible to pre-order a physical version of the collectible coin!
The Collectible Five Year Coin is made of die cast zinc alloy and comes in a wooden display box with a magnetic closure. Display it in the box (ready to hang on your wall) or standalone with the included acrylic display stand.
To get started you can visit the pre-order page, and if you'd like more details you can visit the FAQ.
Building Relationships
Join your friends and make some new ones. The Friends Panel on the Main Menu has been updated to provide a bit more information about your incoming and outgoing friend requests, along with an all new panel displaying the teammates you've encountered during your recent matches.