2018.01.10 -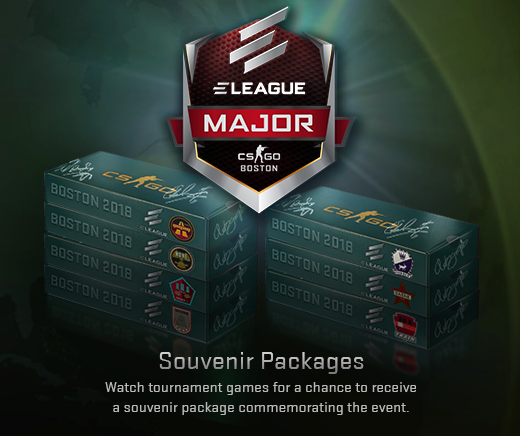 Join us this Friday for the Preliminary Stage of the ELEAGUE Boston 2018 Major Championship! Watch live as eight Challengers advance to the Major Championship Group Stage.
Starting this weekend and throughout the Major, viewers will have a chance to receive Souvenir Packages as they watch live matches. Each souvenir features a weapon from the collection of the map being played, golden stickers of the event and teams that were playing, and a golden signature of the MVP from the round where the souvenir dropped.
To be eligible for a souvenir package, all you have to do is watch live streams of the event! If you're watching GOTV or in the main menu, you'll automatically be eligible for souvenirs. If you're watching the stream on Twitch, make sure you link your Steam and Twitch accounts to be eligible.
There's still time to set your picks for the Preliminary Stage, so don't miss your chance to pick up some points toward a Pick'Em trophy!