2019.02.18 -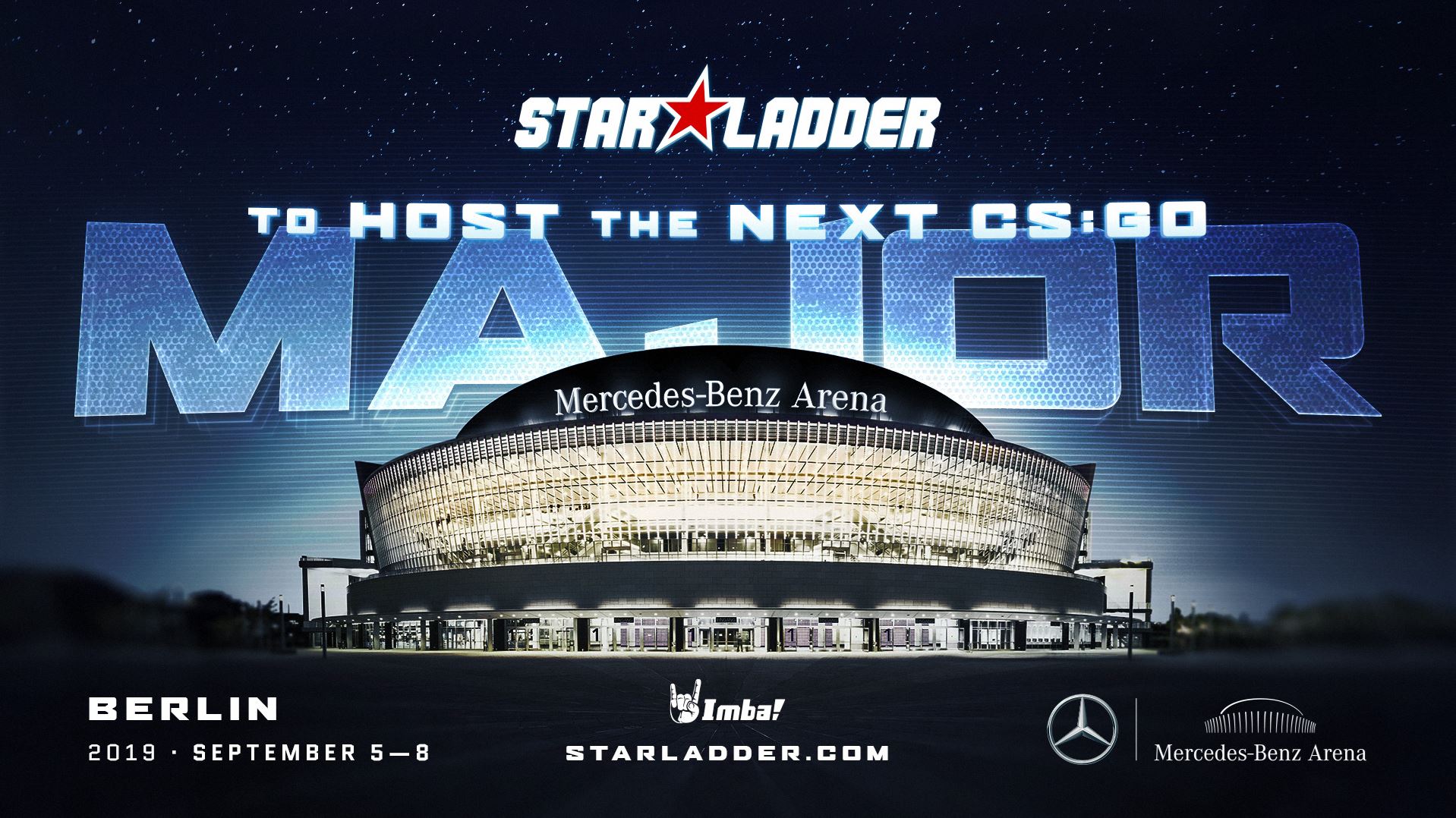 While the Katowice Major marches on, today we're announcing the second CS:GO Major of 2019 will be hosted by Starladder and take place in Berlin, Germany.
The Champions Stage will take place at the Mercedes Benz-Arena from September 5th – September 8th. The full schedule can be found below:
July 17-21 – Europe & Americas Minors
July 24-28 – CIS & Asia Minors
July 29 – Minor Play-in
August 20-25 – Challengers Stage
August 27-September 1 – Legends Stage
September 5-8 – Champions Stage
Additional information on the Starladder Berlin Major can be found here.
The Legends Stage
Over the weekend the Challengers Stage of the IEM Katowice Major concluded, and eight teams advanced to the Legends Stage:
Eight Legends await these new Challengers, and all sixteen teams will compete for a spot in the Champions Stage beginning Wednesday, February 20th. Grab your Viewer Pass and make your picks!