2019.08.21 -

Tune in August 23rd at 12:00 PM CEST for the opening matches of the StarLadder Berlin Major's Challenger Stage.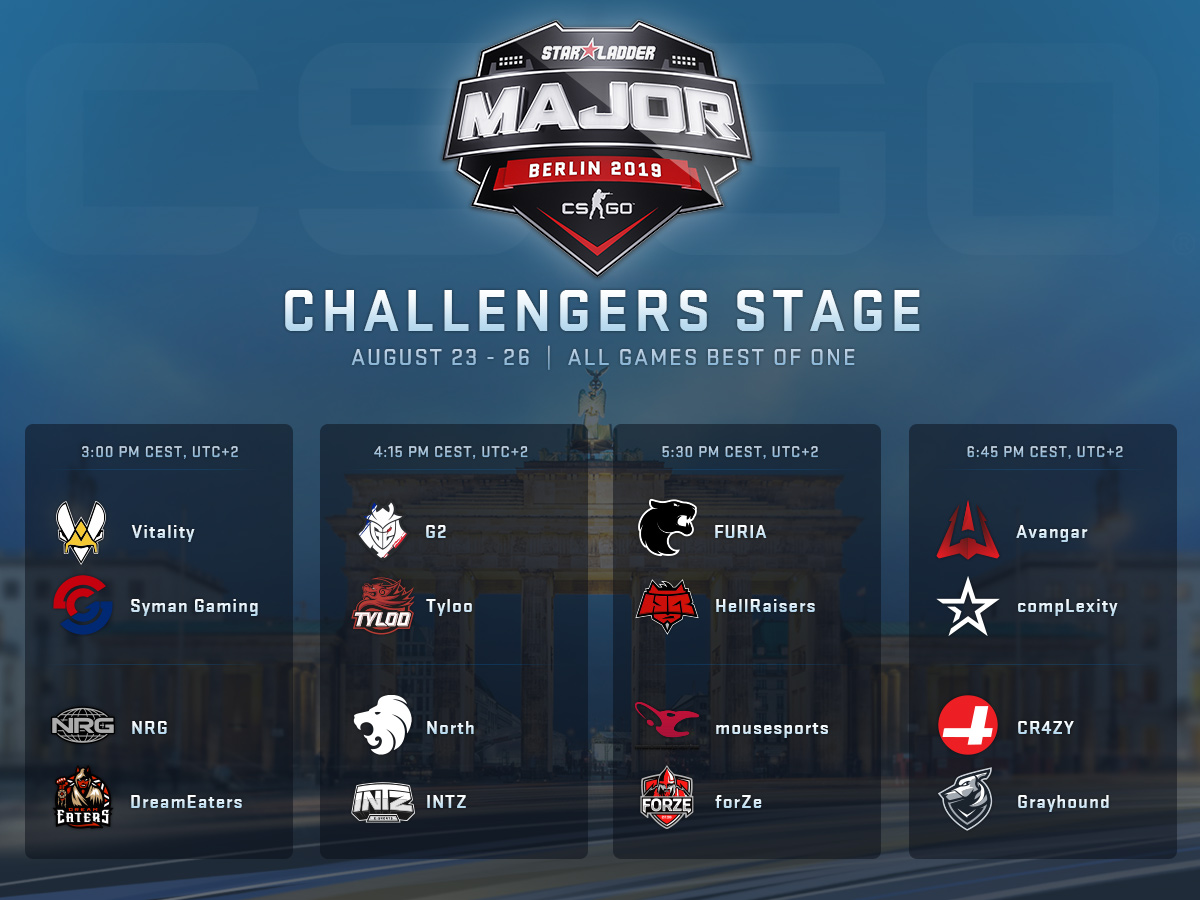 Watch the matches live on steam.tv, in-game through GOTV, or on Twitch.
Purchase the Berlin 2019 Viewer Pass via Steam or in game and receive an upgradable Event Coin that unlocks exclusive access to Berlin 2019 Souvenir Packages. New for this tournament, you can play competitive missions to upgrade your Event Coin or purchase additional Souvenir Tokens.
Don't forget to make your predictions in the Pick'Em Challenge! (Passholders should get their picks in before the stage begins for a chance at the Diamond Tournament Coin.) You will also receive free unlimited Team Graffiti for the duration of the Major and Steam.tv team flair. Detailed information about Viewer Passes, Souvenir Packages, and the Pick'Em Challange can be found here.
Support your favorite teams and players with Berlin 2019 Team and Autograph stickers. As always, 50% of the proceeds from sticker and Viewer Pass sales go to the players and organizations participating in the StarLadder Berlin Major.