Normal Mapped Finishes
Normal Mapped Finishes
We have added support for normal maps on Custom Paint Job, Patina, and Gunsmith finish styles. The CZ75-Auto | Victoria has been updated with this feature, see the before and after images below.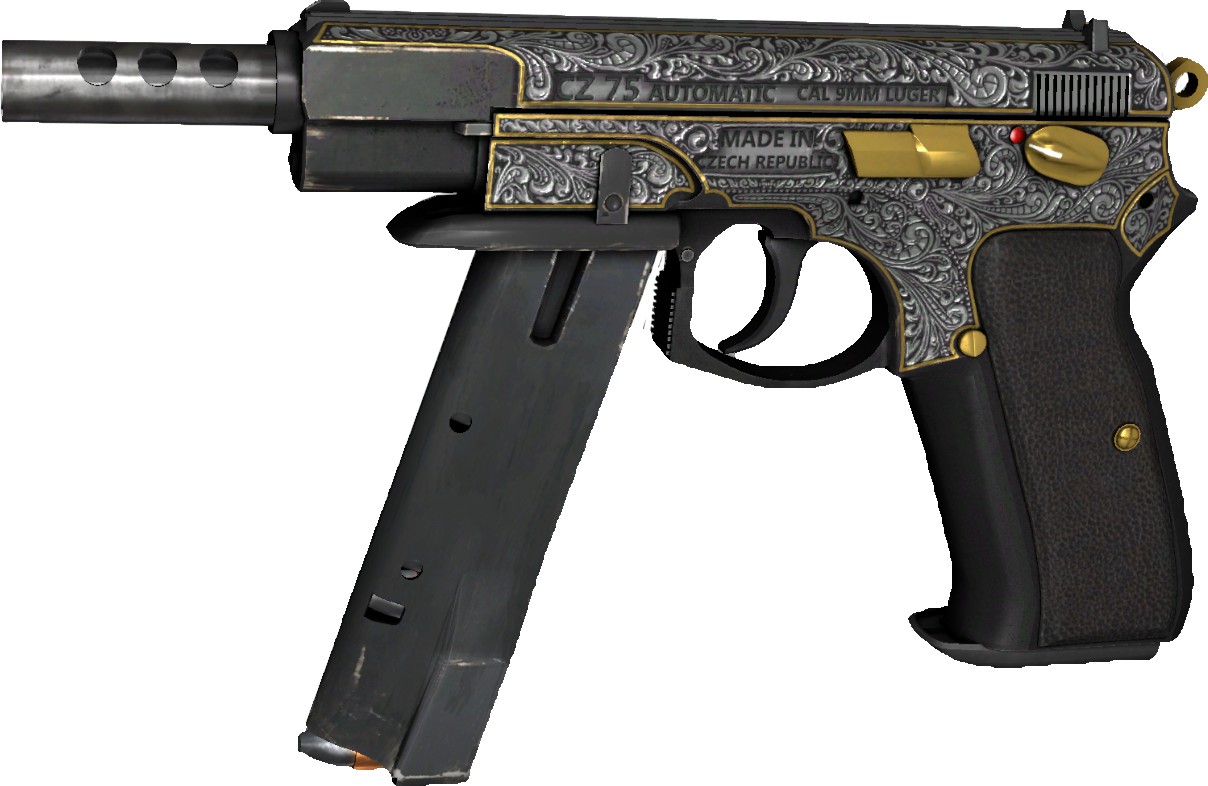 Normal maps always use the weapon's original UVs, since the lighting calculation requires them to be authored to fit the weapon. As always, the weapon meshes and UV sheets are available here.
Where supported, the alpha channel of your color texture may still be used to affect the durability of the paint (see the weapon finishes guide). You can use this technique to create paint that wears off the peaks of your normal map faster than the valleys.
We look forward to seeing your creations. Happy skinning!