2021.01.27 -

2020 RMR Sticker Capsules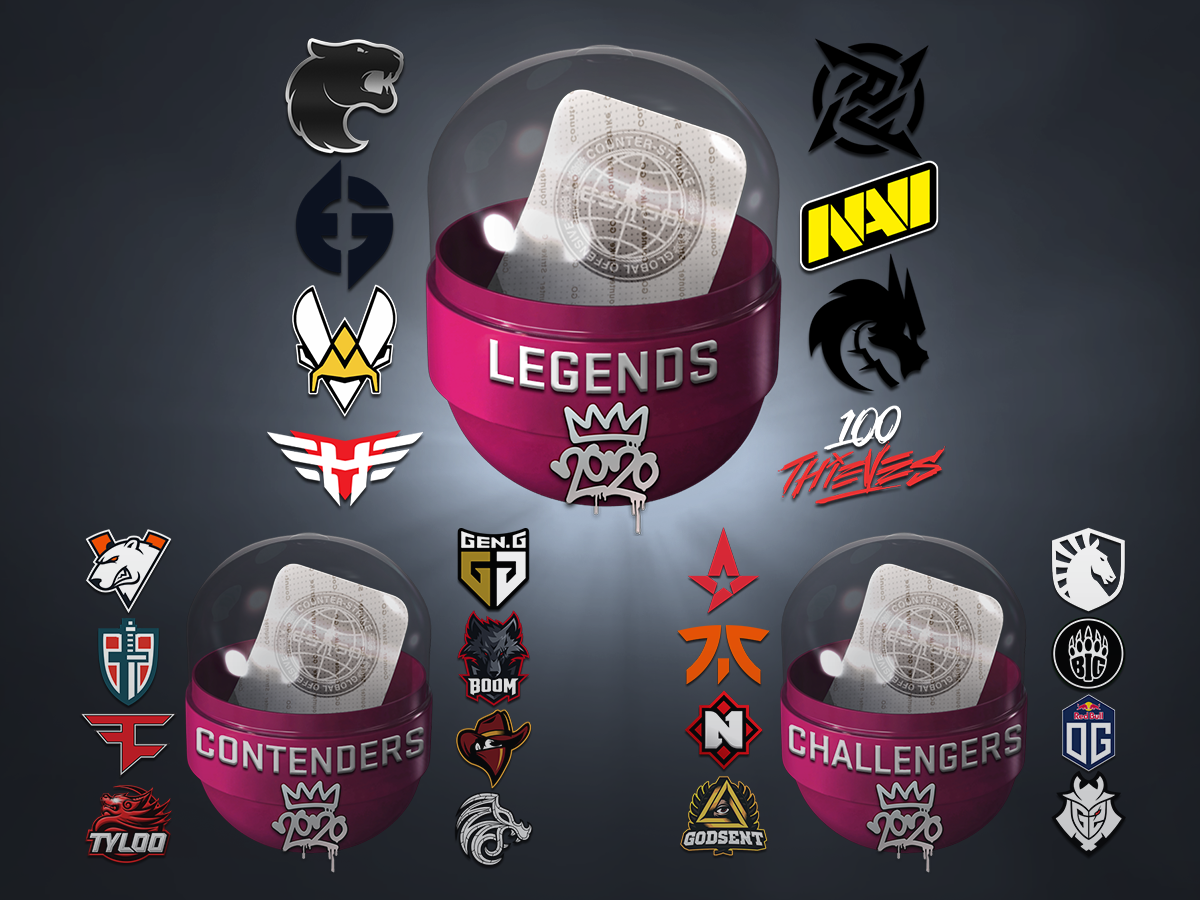 Over the past year, the top CS:GO teams in the world competed in regional ranking events for invitations to a Major Championship. Ultimately there would be no Major in 2020, but it is important that fans have an opportunity to celebrate and recognize the hard work of the best teams of 2020. So we're excited to announce 2020 CS:GO RMR Capsules.
These capsules represent the teams that would have received invitations to the 2020 Fall Major, broken down by their invitation status (Legend, Challenger, Contender). You can find the final RMR scores and standings here.
For these stickers, 50% of the proceeds directly support the teams.
2021 RMR Events
We will continue to hold regional RMR events to identify the 24 teams to invite to the 2021 PGL Stockholm Major. In the link below you can find all the details and updates to the 2021 RMR event system, but here are some highlights:
RMR points are reset for 2021, however the 2020 RMR Legends will start with 600, Challengers with 300, and contenders with 100 points.
Teams can now specify a substitute player (any player who is not registered to participate or substitute for another team) that is separate from their coach.
A team incurs a penalty when they substitute out a player in an event, but there is no penalty when that player is brought back in.
During online matches only players are allowed in the room and on the server. Neither coaches nor any other team staff will be allowed in the room, on the server, or to otherwise communicate with the team during an online match.
The full details of the 2021 RMR system can be found here.
Coaching Integrity
In September of 2020 we were alerted to the fact that many professional coaches were exploiting a coaching-feature bug to gain an unfair advantage during matches. You can read about our initial response here.
Since then, ESIC has published the findings of their investigation and the resulting sanctions. You can read about them here.
As our follow up, we have decided that coaches that exploited the camera bug will be ineligible to participate in some number of future Valve-sponsored events–that number to be determined by the extent of the abuse.
The following table translates ESIC demerits into Major ineligibility:
| | |
| --- | --- |
| ESIC Demerits | Number of Majors to Miss |
| 2 | 1 |
| 3 | 2 |
| 4 | 3 |
| 5 | 5 |
| 6+ | All |
In addition to consequences for individuals, we have also thought about how commonly coaches exploited the bug, for how long it went unreported, as well as how common coach stream-sniping accusations have been.
To avoid the diminished integrity of coaching from casting a shadow on the integrity of Valve-sponsored events, we'll be changing the restrictions on support staff in the following way:
During online matches only players are allowed in the room and on the server. Neither coaches nor any other team staff will be allowed in the room, on the server, or to otherwise communicate with the team during an online match.
2021.01.14 -

CS:GO's next Major Championship will be hosted by PGL, and will take place in Stockholm at the Ericsson Globe, October 23rd-November 7th, provided it is safe to hold live competitive events by that time.
Join us in Sweden, or watch all of the matches online with the CS:GO Major's first 4K 60fps stream!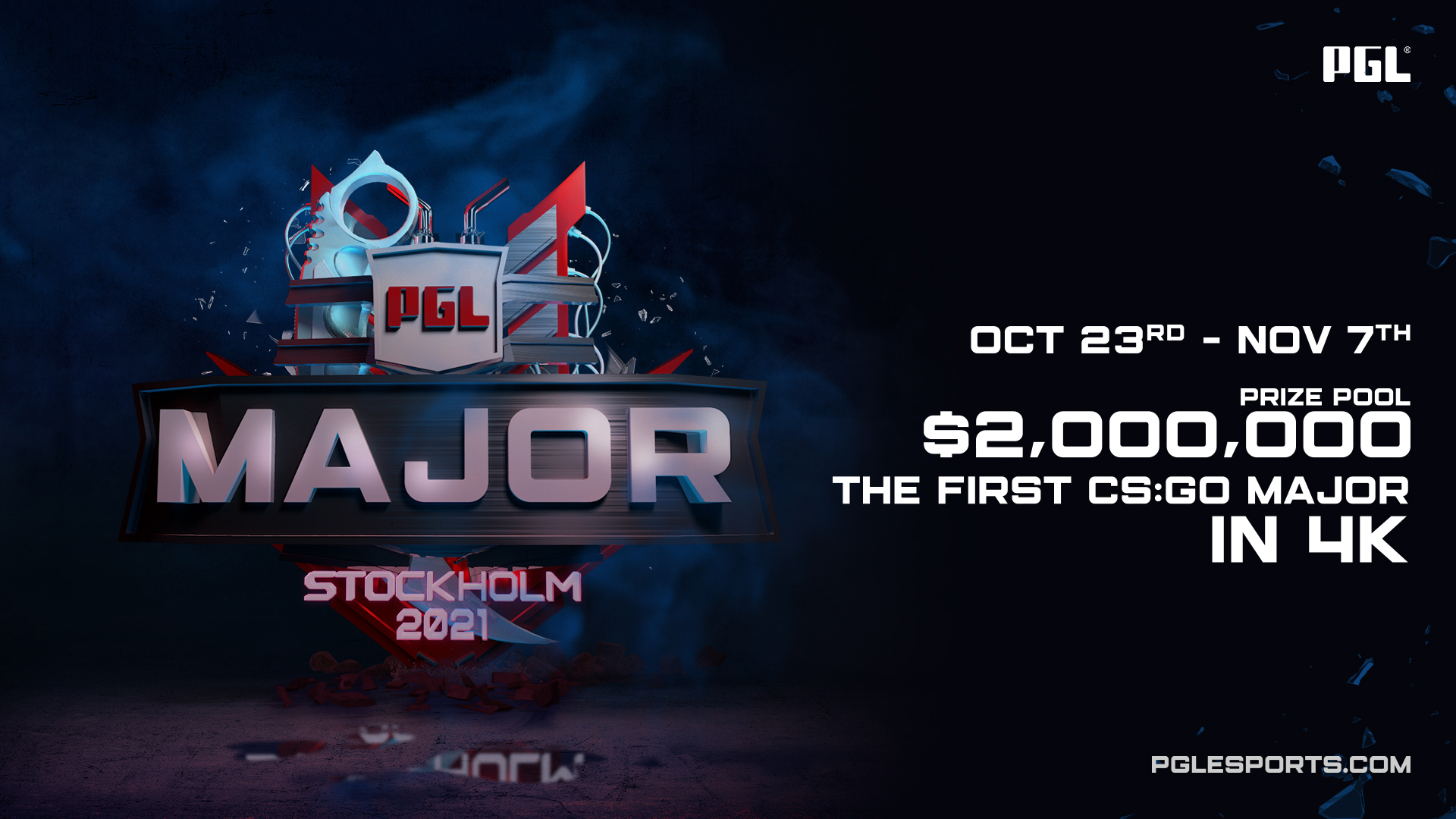 Twenty-four teams will battle for their share of a $2,000,000 prize pool. Those teams will be identified through a series of Regional Major Ranking (RMR) events throughout the year, initially taking place online and culminating in at least one offline RMR per region prior to the Major. We'll provide more detail about 2021 RMR events soon.
It has been a long stretch since CS:GO last crowned a Major Champion. Who will rise to the top and claim the title?
2020.12.17 -

Donating weapons to a teammate in need? Today's update includes some quality of life upgrades.
2021 Service Medal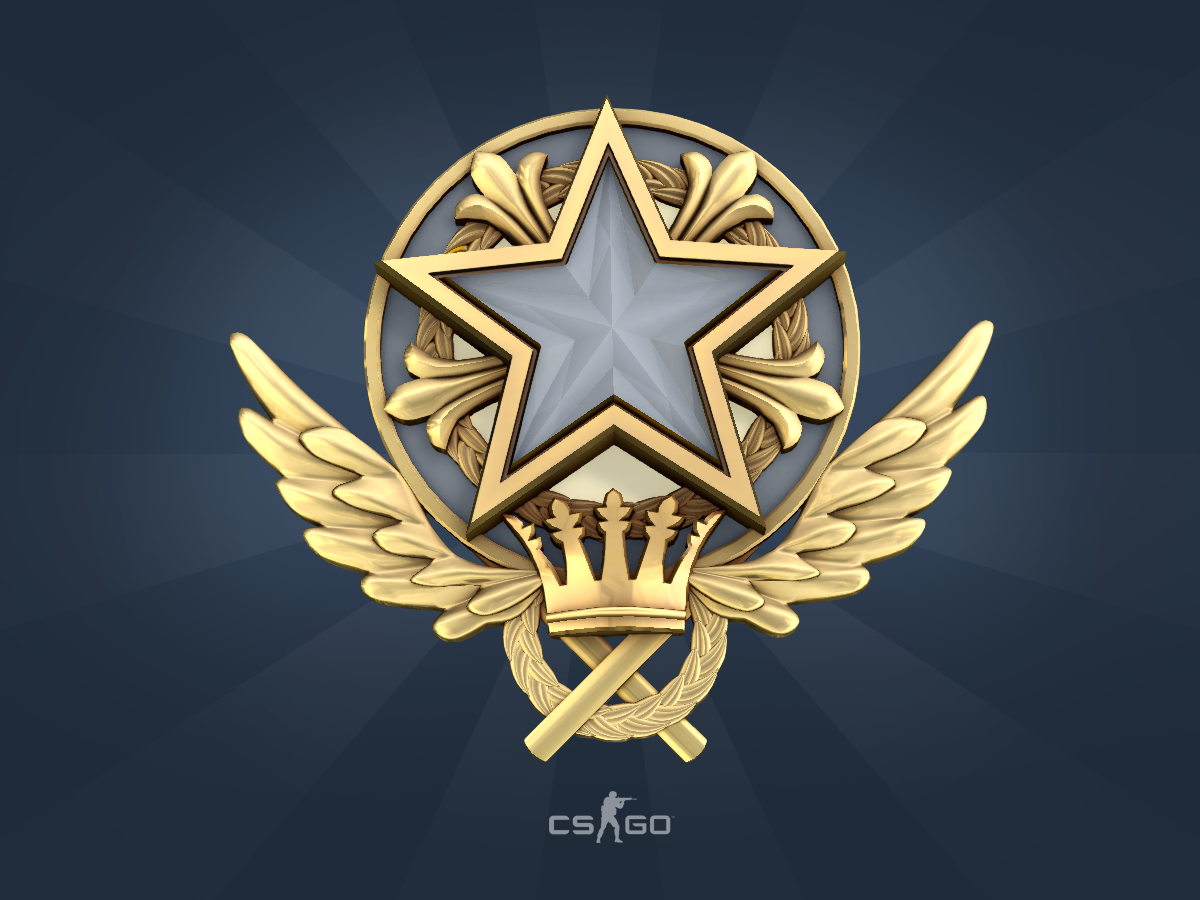 When you reach Global General (Rank 40), you'll have the option to reset your Profile Rank and earn (or upgrade) a Service Medal. After January 1, 2021 you'll be able to receive the new 2021 Service Medal, an inspectable display item that will be visible wherever your avatar is shown.
2020.12.03 -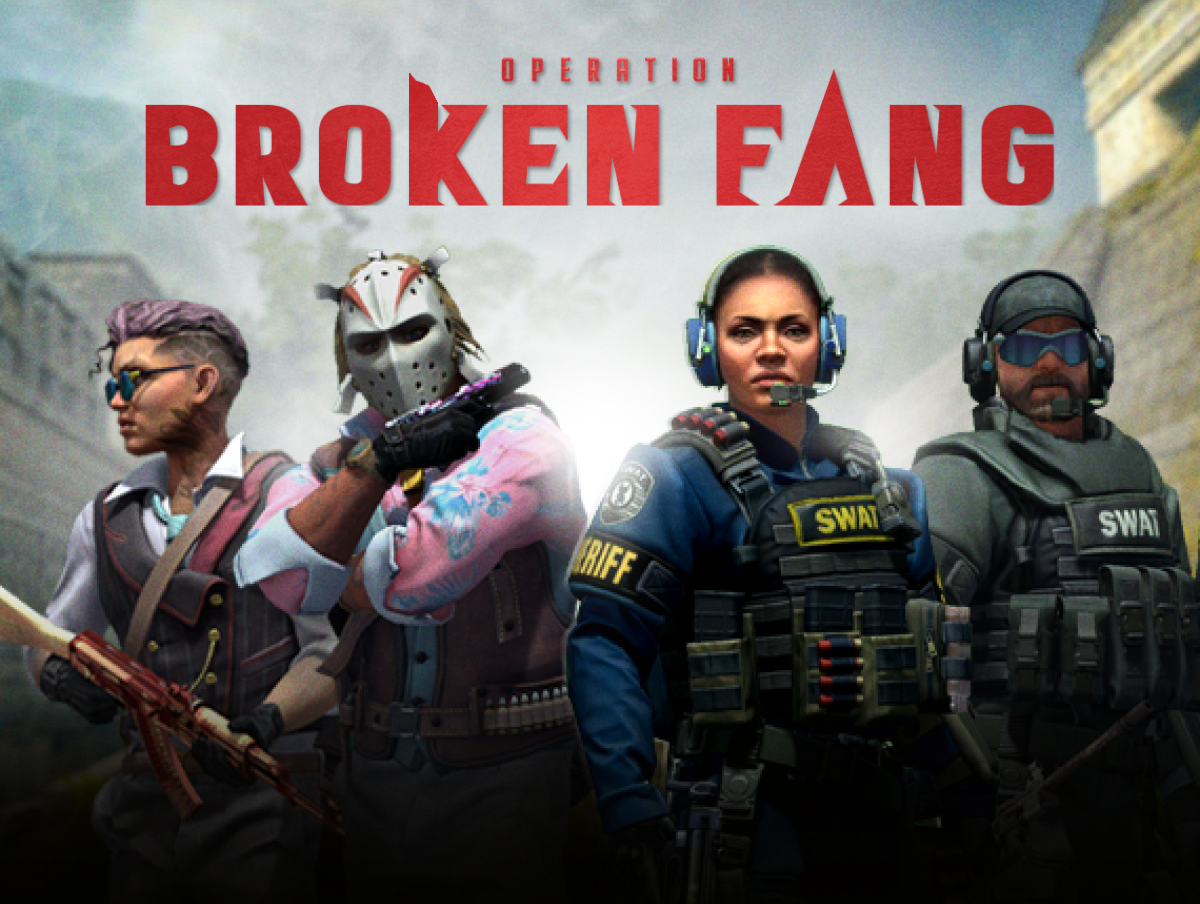 New challenges await with the all-new Retakes and the exclusive Broken Fang Premier. Play new maps across a variety of game modes and see how you measure up in the Operation Stats page. Complete weekly missions and choose from a variety of rewards including new agents, weapon collections, stickers, patches, and graffiti.
Join the fight and take part in Operation Broken Fang!
2020.09.09 -

Majors
When we announced the Rio Major, we were excited to bring a CS:GO Major to one of Counter-Strike's most passionate fan bases. At the time, we couldn't have imagined the global challenges that have limited live events throughout 2020.
We're not going to ask players and fans to risk their health in order to attend a Major while the pandemic still poses a threat to travelers. Therefore, we have made the painful decision to cancel the November Major.
So, what's the plan? First, we're going to hold off on scheduling Majors until, at a minimum, Regional Major Ranking (RMR) LAN events are safe to hold around the world. Until then, we expect to continue to hold online RMR events to keep track of the best teams in each region.
Coaching
Recently we've been made aware that several coaches of professional CS:GO teams exploited a bug in the game in order to gain an advantage over their opponents. It is unfortunate and frustrating that we did not respond to this bug sooner. But bugs are the reality of software—and until they are resolved, we need to be able to trust players and coaches.
We won't spend much time here reiterating our stance on the importance of integrity in CS:GO matches. At a minimum, we expect that players and coaches will play by the rules, and immediately pause the match and alert tournament admins if they know of an issue that may give them (or an opponent) an unfair advantage.
Any teams that were disqualified for exploiting this bug during an RMR event will have their RMR points reset.
As for taking action against individual coaches, we're going to wait until we get a complete picture of the extent of the bug abuse and the punishments handed down by third parties. Regardless of those penalties, mid-match coaching will always be a tempting opportunity for some teams to violate the integrity of the match. So we may also consider limitations to coaching.
We're looking forward to getting LAN events started again, and hope that we can all find a safe way to do it soon.