2019.07.31 -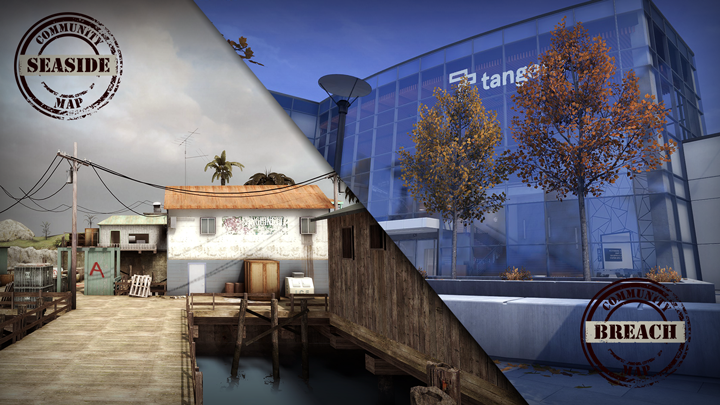 Today's update is all about maps, with significant changes to Vertigo, and an update to the map pool!
We're welcoming two maps to the pool: Breach, a defusal map set in a spacious corporate building, and Seaside, an old community favorite. They'll be replacing Workout, which has been removed from official matchmaking.
Scrimmage!
Ready to try out these new maps? In addition to Deathmatch and Casual game modes, Breach and Seaside (as well as Ruby) are now available as Scrimmage maps on the Competitive tab.
When you play a Scrimmage map all of the competitive rules are the same, but there are no restrictions on players in your party, and your Skill Group will not be adjusted or displayed after your match.
So jump into a scrimmage, and try out something new!