2022.08.23 -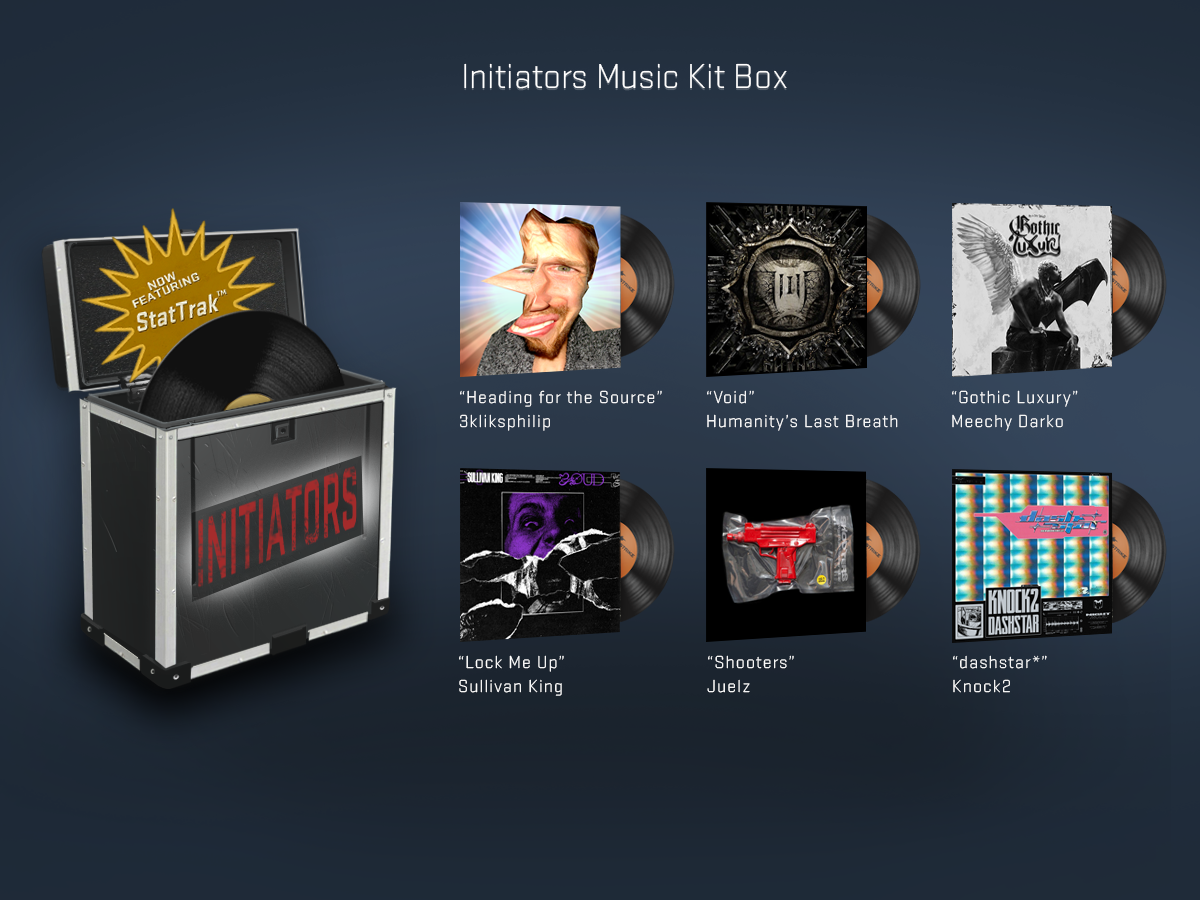 Today we are excited to ship the Initiators Music Kit Box, featuring music kits from 3kliksphilip, Humanity's Last Breath, Juelz, Knock2, Meechy Darko, and Sullivan King.
Whether you're a fan of dance music, hip-hop, rock, or CS:GO content creators, there's a music kit for everyone. The Initiators Music Kit Box is now available for purchase in-game!
As part of today's update, 10 Year Birthday Coins are no longer possible to earn. Thank you to all the players who celebrated CS:GO's 10th birthday with us and earned their coin!