2015.10.20 -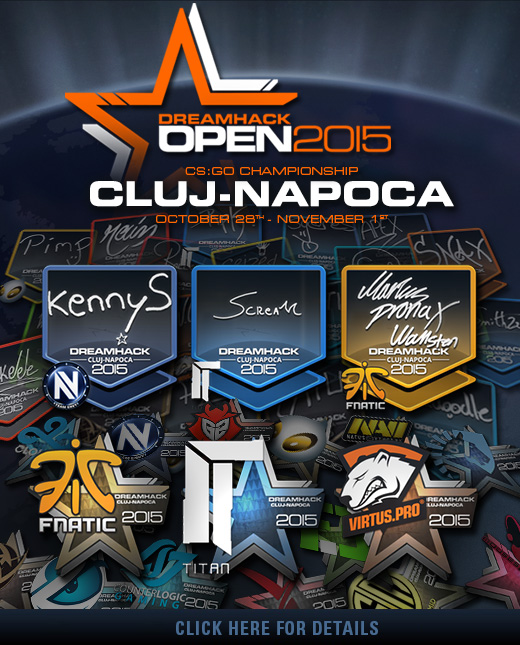 Ready to support your favorite teams and players at DreamHack Cluj-Napoca 2015?
Team stickers and stickers autographed by professional CS:GO players are now available for purchase in-game, or from the Steam Community Market, with 50% of the proceeds going to players and organizations.
You can place them on your weapons to show support for your favorite player or team, or use them as game pieces in one of the two Cluj-Napoca 2015 tournament games.
COMPETE against the global CS:GO community to win a Fantasy Trophy by building your dream CS:GO roster and achieving one of the top scores in the all new Fantasy Team Game.
EARN a Pick'Em Trophy by choosing the winning teams for each match throughout the Tournament. The more correct choices, the better the trophy!
Challengers
Have you gotten to know your Cluj-Napoca 2015 Challengers? Check out this documentary provided by DreamHack.TV and David Guvå, and see how the road to Cluj-Napoca began for eight teams.