2017.01.30 -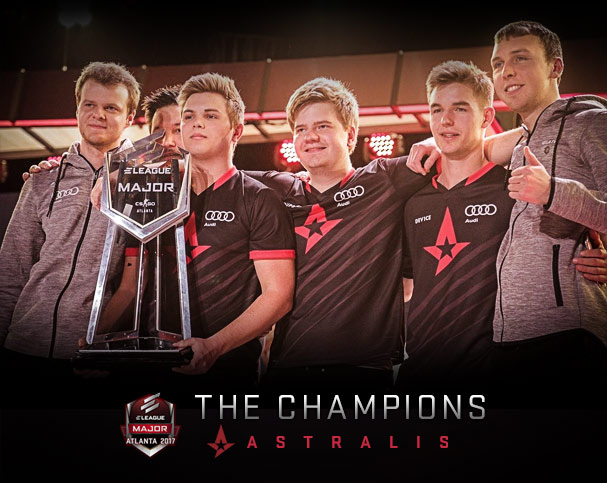 Congratulations to Astralis, the winners of ELEAGUE Atlanta 2017! They take home $500,000 of the $1,000,000 prize pool. This is their first Major title.
Astralis won the best of three against Virtus.Pro, winning on Overpass(16-14) and then on Train(16-14). If you missed any of the matches or want to watch the highlights, you can download all the games from the ELEAGUE Atlanta 2017 tab in the WATCH menu.
We'd like to thank all the teams, everyone at ELEAGUE , and most of all the Counter-Strike community for making this tournament possible.