2016.06.24 -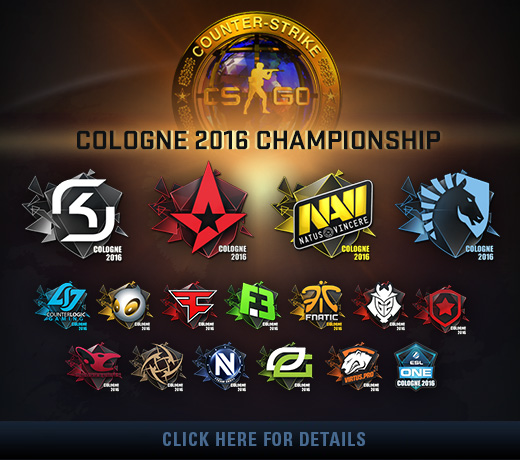 ESL Cologne 2016 is fast approaching, and it's time to support your favorite teams and players!
Team stickers and stickers autographed by professional CS:GO players are now available for purchase in-game, or from the Steam Community Market, with 50% of the proceeds going to players and organizations.
Stickers can be placed on your weapons to show support for your favorite player or team, and they can be used as game pieces in one of the two Cologne 2016 tournament games: the Fantasy Team Game, and the Pick'Em Challenge.
With just over a week to go, the Legends and Challengers are making their final preparations. Clear your schedule and get ready for ESL One Cologne 2016!