2019.02.06 -

The 2019 IEM Katowice Major begins February 13th. Watch as twenty-four of the best teams in the world battle to become the next CS:GO Major Champion!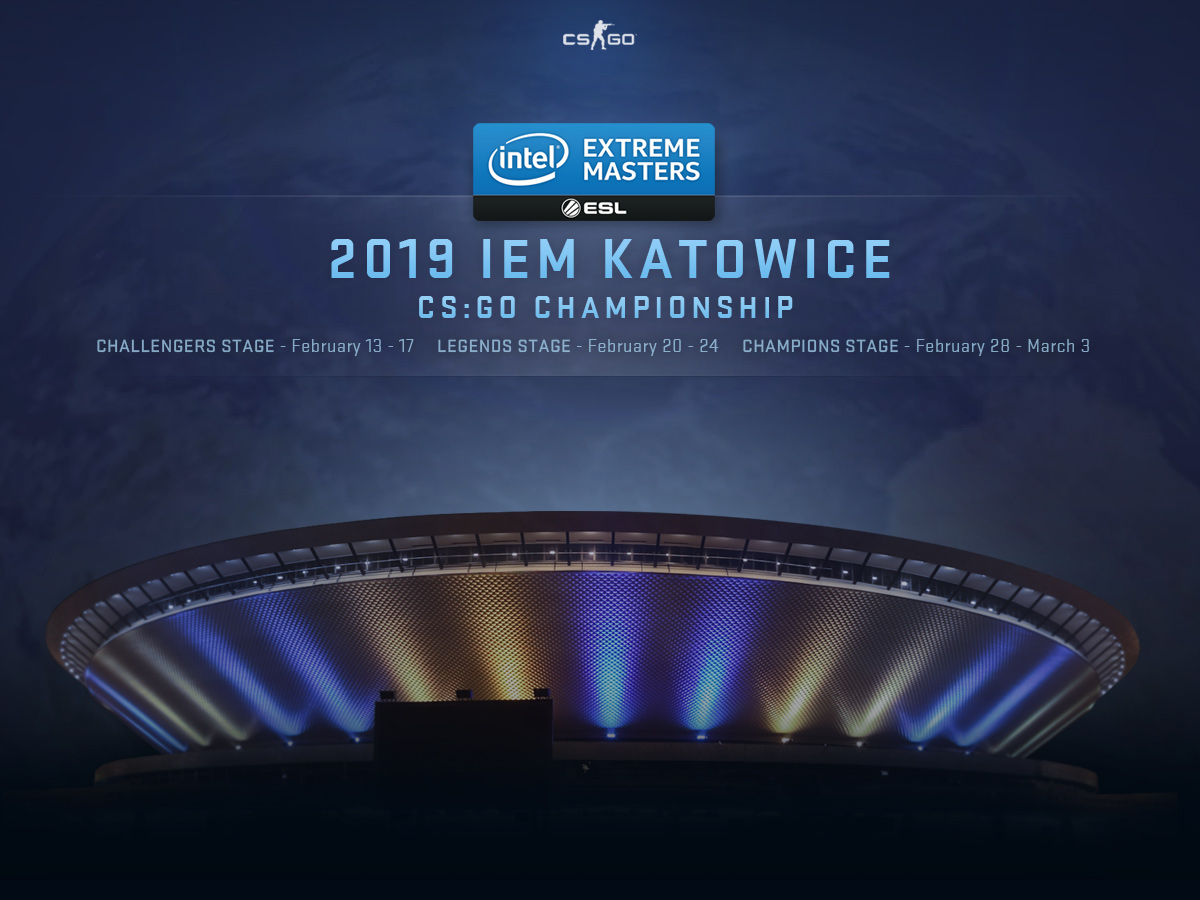 2019 Katowice Viewer Pass
The all-new Katowice 2019 Viewer Pass is now available for purchase.
With a viewer pass, you'll get an upgradable Katowice 2019 Event Coin, exclusive access to Katowice 2019 Souvenir Packages, full access to all teams in the Katowice Pick'Em Challenge, unlimited Team Graffiti for the duration of the event, and all-new Steam.tv team flair.
Every time you upgrade your coin, you can redeem a Souvenir Package of the match of your choice. Souvenirs will feature one of the MVPs from that match, so watch the Major and make your choice!
Team and Player Stickers
Team stickers and player autographs are also now available for purchase. Team capsules feature Holo and Foil stickers, while player capsules feature paper, foil, and gold stickers.
There's no wrong way to support your favorite teams and players – whether you purchase stickers or the viewer pass, 50% of the proceeds go to the players and organizations taking part in the IEM Katowice Major.